DarkCoast Unveils All this September with the White Wolf's 'WORLD OF DARKNESS' Documentary
It Could Barely be Predicted that the White Wolf Founders, Mark Rein-Hagen and Stewart Wieck, who Started Working Out of their Garage Would Change RPGs Forever. 
LOS ANGELES, CA (SEPTEMBER 10, 2018) – DarkCoast and White Wolf Entertainment presents WORLD OF DARKNESS: the Documentary – coming to the USA this September.
Directed by award-winning Giles Alderson (The Dare, The Heart of the Forest), WORLD OF DARKNESS is a documentary that unites millions of worldwide fans through the evolution of one of the most prolific and genre-defining role-playing franchises capturing audiences worldwide since its inception in 1991 while exploring the most legendary role-play universes since Dungeon & Dragons. Deemed "the most extensively developed vampire mythology ever with the RPG game Vampire: The Masquerade," by Imagine Film Festival, WORLD OF DARKNESS explores the continuing legacy that still remains popular today.
"It is an excellent story, which has never been told before and can introduce the world to old and new fans alike," divulged the Huffington Post.
Written and produced by Kevin Lee (Gaming the Real World) from Luckyday, White Wolf's WORLD OF DARKNESS charts the rise and fall of one of gaming's most significant role-playing games and the development of modern vampire culture, as we know. As an in-depth look into the universe of WORLD OF DARKNESS, the documentary exemplifies its primary influence from its first book, Vampire: The Masquerade, and innovative gameplay that focuses on its extended universe and making relationships within this universe rather than the traditional tabletop questing. The talking-head interviews, archived footage and video from LARP (live-action role-playing) events are used to showcase the World of Darkness' influence over the years. From influencing club culture, fashion, literature, film, television, entertainment platforms and publications, the World of Darkness has become an unstoppable cultural force. "The most important point Alderson makes is why Vampire: The Masquerade was so important to the culture at large and how it changed not only the world of gaming but how it helped to shape pop culture altogether," wrote Quiet Earth.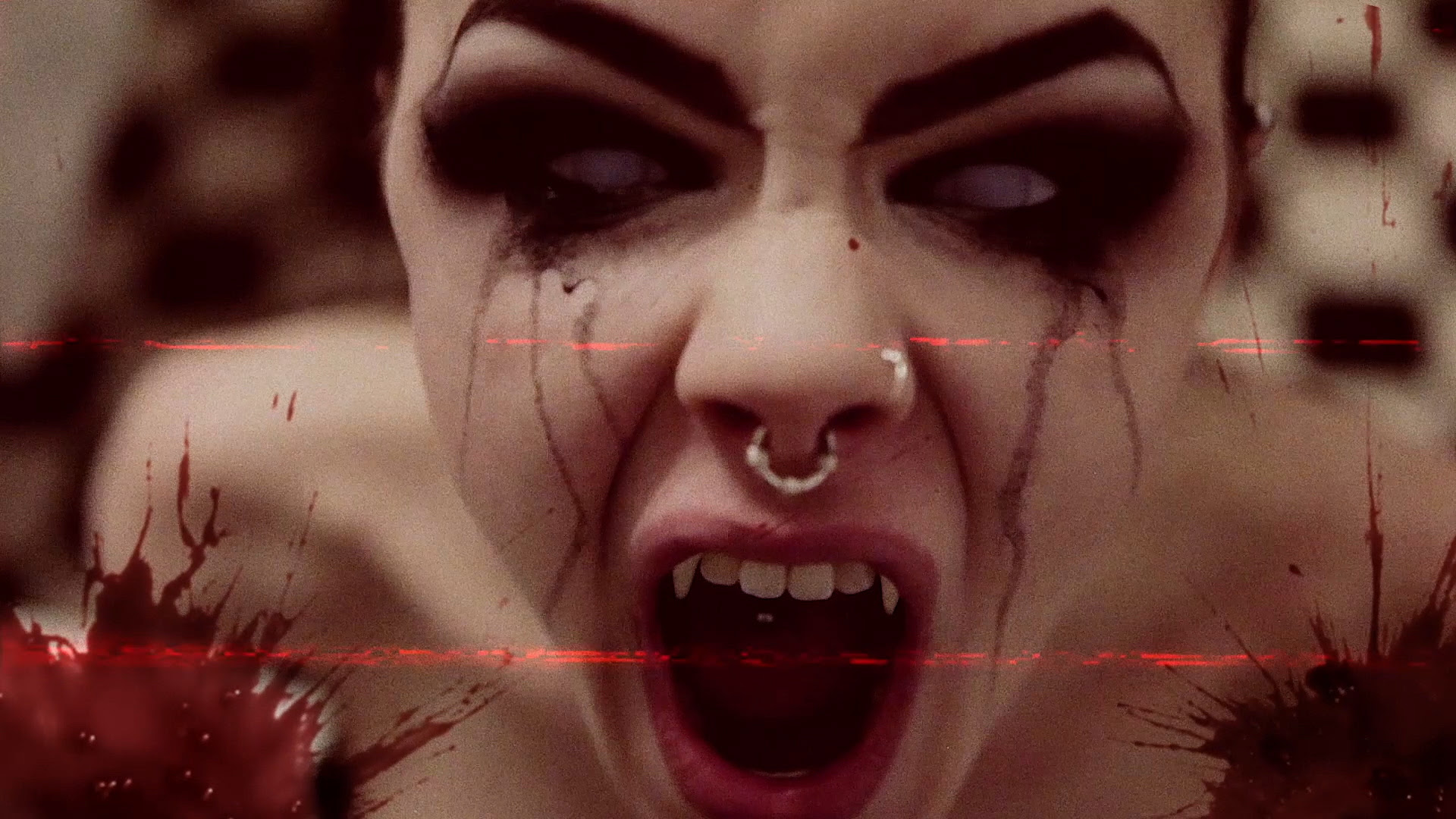 WORLD OF DARKNESS showcases the large cultural impact that White Wolf continues to capture in its worldwide audiences. It could barely be predicted that its founders, Mark Rein-Hagen and Stewart Wieck, who started working out of their garage, would change RPGs, as we know them entirely. Entertaining and enlightening WORLD OF DARKNESS "celebrates the crazy loyalists to these games who made it a part of their lifestyles and mode of dress," wrote WonderWeek. The gaming industry is three times larger than film industry; Alderson's game doc qualifies for equal mainstream media, as WORLD OF DARKNESS "is a detailed, in-depth documentary that explains the social phenomenon on the one hand, and the behind-the-scenes business machinations on the other. A must-see for all avid gamers."
The game doc's evolution and worldwide popularity is told through notable celebrities including White Wolf founders, Mark Rein-Hagen and Stewart Wieck, alongside Vampire: The Masquerade artists, Andrew Greenburg, Justin Achilli and Tim Bradstreet. Supporting interviews come from worldwide fans and their fan clubs that also assisted in the evolvement of the franchise into the true phenomenon it is today.
DarkCoast will bring White Wolf's WORLD OF DARKNESS to the USA on September 18th, 2018 for its online digital release streaming on various VOD platforms (Amazon, InDemand, iTunes, Fandango, Dish, FlixFling, Vimeo on Demand, Google Play, Sling). For more information, please visit: https://www.imdb.com/title/tt6177752.
WORLD OF DARKNESS (2018, 89 min.) Directed by Giles Anderson. Written and produced by: Kevin Lee. Executive producer: Henrik Johannson. Edited by: Rodney Guest. Sweden, English. Figi Productions, Luckyday, White Wolf, TriCoast Worldwide, DarkCoast.
About Luckyday: 
Luckyday is a Creative Film Producer based in Stockholm, Malmö and London. For more information on Luckyday, please visit http://www.luckyday.se
DarkCoast is a division of TriCoast Entertainment: A new home for story-driven American films, TriCoast Entertainment is a full service media company that creates, produces, manages and distributes unique and unusual entertainment. Bringing together filmmakers, distributors, financiers, and technologists, TriCoast Entertainment embraces change by redefining the production and distribution model for indie filmmakers. Founded by: Strathford Hamilton and Marcy Levitas Hamilton. 
About White Wolf Entertainment
White Wolf is a licensing company focused on creating the best participatory brands in the world. Since its original entry into the roleplaying game market in 1991, White Wolf's World of Darkness has grown to be one of the most recognized and successful brands in the hobby game space with collective book sales in excess of 10 million copies during this time. White Wolf's World of Darkness brands, which include Vampire: The Masquerade, Werewolf: The Apocalypse, Wraith: The Oblivion, and Orpheus, has been licensed for television series, console and computer video games, interactive media events, and a myriad of merchandise and other entertainment products.
White Wolf team: Tobias Sjögren, Dhaunae De Vir, Karim Muammar, Tomas Arfert, Martin Ericsson, Jason Carl.
Website: www.white-wolf.com
Facebook: www.facebook.com/whitewolfpublishing
Twitter: www.twitter.com/wwpublishing
YouTube: www.youtube.com/worldofdarkness
Hashtags: #vampirethemasquerade #worldofdarkness
Press Kit: https://whitewolf.box.com/v/presskit
###
World Of Darkness Trailer